Population Health: the Unfinished Journey with David Kindig
Episode 1: Once Upon A Time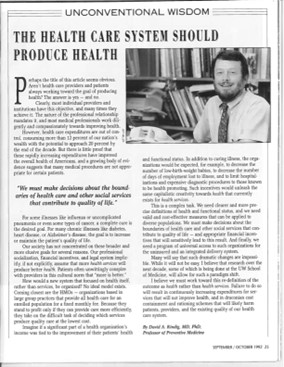 Dave discusses his South Bronx roots of seeing "health" vs only healthcare, and how an unfavorable, chance encounter with the Chair of Pediatrics changed his career forever.
References:
Kindig DA. 1992. The Health Care System Should Produce Health. On Wisconsin September/October. p.25.
Evans RG, Stoddart GL. 1990. Producing Health, Consuming Health Care. Soc Sci Med 31(12):1347-1363.
We thank the staff of IAPHS for the production and support of this podcast.
Visit: https://iaphs.org/the-unfinished-journey/ to learn more about this podcast series.
Podcast: Play in new window | Download